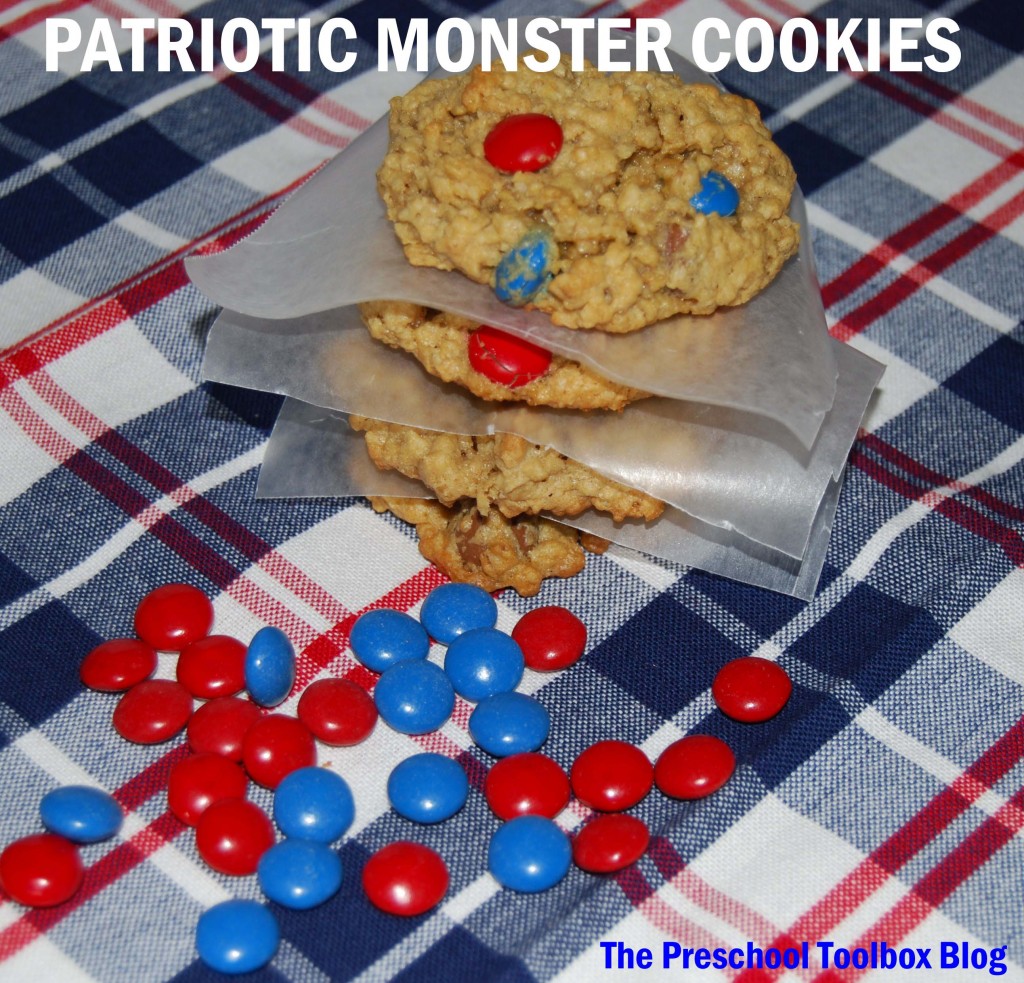 There are few things in our family that hold memories of cookouts and holiday celebrations more than MONSTER COOKIES.  Each holiday, my grandmother would make cookies, put them in a shoe box, and hand-deliver to all the kids (young or old).  My grandmother is no longer with us, but her cookie tradition lives on.   The recipe below makes a LOT of cookies!  It's perfect for the 4th of July (or ANY holiday/celebration)!
MONSTER COOKIES
2 c. sugar
2 ¼ c. brown sugar
1 c.  butter-flavored shortening
24 oz. peanut butter
6 eggs
1 Tbls. vanilla
1 Tbls. white Karo syrup
4 tsp. baking soda
9 c. oatmeal
½ lb. red/blue chocolate candies or Patriotic M & M's
½ lb. chocolate chips
½ c. pecans (opt.)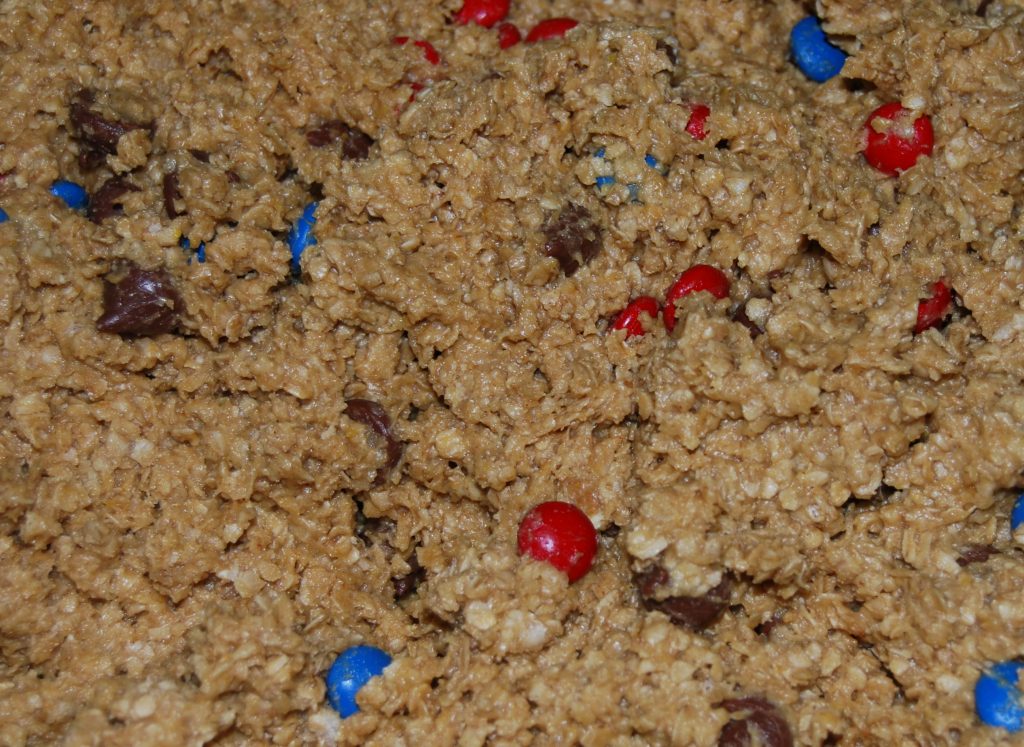 Preheat oven to 350 degrees. Blend sugars, shortening, and peanut butter.  Add eggs, vanilla, syrup, and baking soda.  Stir in oatmeal, candies, chocolate chips, and pecans (if desired).  For the BEST cookie: refrigerate dough at least 12 hours. Drop cookies onto ungreased cookie sheets.  Bake for 10-12 minutes.  EAT & ENJOY!
What traditions will you pass on to your children and grandchildren?  We'll be making cookies at holidays for many years to come!
For MORE Patriotic Ideas for families with Kids, visit our Patriotic Board on Pinterest!