Welcome to the Wednesday #TeachECE series.  Each Wednesday throughout the year, we partner with other Early Childhood professionals to offer you tips, suggestions, and activities designed just for ECE.  This week's articles are centered around a BODY theme for use at home or in early childhood classrooms.  Earlier this month, I had a chance to poll parents, childcare providers, and ECE Educators in our closed FB group (The Preschool Toolbox) about the most important skill they believe preschoolers should have or acquire; hands down, the answer was body self-regulation.   While each child is different, there is one similarity among all children:  improved learning and behavior requires strong body awareness and self-regulation skills.  Today, we'll explore how intentional and integrated practices can help your own preschoolers manage BIG emotions, thoughts, and actions.
5 TIPS for TEACHING SELF REGULATION IN PRESCHOOL
Disclosure:  please note that this post and others within this blog contain affiliate and/or distributor links.  Please see the ABOUT page for full disclosures.
As with other developing skills, self-regulation begins early and at home.  When parents model self-regulation skills and invite kids to practice and internalize appropriate responses to their environment, kids will garner skills that are important for learning and eventually in the workplace and larger community.  While many parents and teachers know that self-regulation is important, guiding young kids to regulate responses to sensory stimuli can be challenging.  The tips below will provide a basic format for gently guiding young children to internalize important self-regulation skills:
Make sure that every child is aware of expectations for behavior at home and at school.  Preschoolers need consistent expectations, a routine they can count on, and sufficient sleep to employ emerging skills.  I'm going to say the last one again, SUFFICIENT SLEEP – LACK of sleep is the number one negative behavior trigger for many preschoolers.  Self-regulation skills are easier for young children when they know exactly what to expect from their environment. Discuss and role play the expectations:  Do we hit other children or adults when we are angry?  What do we do when we are angry instead of hitting?  For non-verbal children, biting can be one negative response to environmental stimuli.  What can we do instead of bite?
Showing children appropriate responses to varying situations and observing/monitoring successes and challenges at home and in the classroom can give parents and teachers a heads-up to triggers and what areas need work with various children.  Teaching non-verbal children basic hand signs is often an effective way to help them communicate positively (for basic signs, check out healingoliver.com).  Keep routines for preschoolers as consistent from day-to-day as possible.  Activities and events will change, but the daily routine should remain the same (including naps and bedtimes).  A visual timetable is valuable to help preschoolers understand daily routines whether at home or in the early childhood classroom.
When a child's behavior is less than desirable and big emotions erupt, preschoolers are not in a place to learn new skills.  Learning different skill sets and responses have to be taught when kids are calm and practiced daily by integrating into everyday activities.  Role playing throughout the course of daily interactions helps kids remember appropriate responses to the environment.  Many teachers (and parents) want kids to learn in the moment of big emotion, but it rarely happens.
Find a safe spot where the child can calm down first.  Set up an area at home or in the classroom, where the child can manage emotions.  Make a mental plan for big emotions that occur in public places.  At times, the safe place at home or in the classroom has to be apart from the other children (especially if kids are apt to throw toys or harm another child/adult).   This area can be equipped with soft music the kids can listen to, soft toys/dolls to play with and to improve communication, sensory bags or calm down jars, acrylic hand mirrors to provide a visual of body language, word and picture cards to help kids express themselves, and deep breathing picture cards that will remind kids how to calm their body – we have our kids place their hands on their tummies, breathe in through their nose to see if they can feel their hand move on their tummy, and then breathe out slowly through their mouths.  We also practice deep breathing daily so it can be an automated response that kids can draw upon as necessary.  Make sure the other children know that the safe area is not a play area, but only for children who need to use the private space in order to calm down and be alone.  Note:  for children that cannot calm without an adult present, stay close, but ask that they employ skills you have been working on and model again if necessary (deep breathing, meditation, looking at emotions/feelings cards, looking in the mirror for visual body clues, listening to calming music, playing with a sensory squish bag, etc.). The goal is to scaffold developing skills and withdraw direct adult intervention to encourage self regulation as skills grow and kids mature.
Follow-up – once a child has stopped the undesirable behavior, discuss and role play ways that the child could make better decisions in managing emotions, thoughts, and actions.
If you have a child that is struggling daily, engaging them multiple times a day in discussions about "trigger scenarios and transitions" is extremely helpful.  Role playing the scenario with a peer beforehand will help kids have tools when the need arises.  What transitions or trigger scenarios can you identify at home or in the classroom for your own kids?
With a LOT of practice, patience, and perseverance, parents and teachers can guide our preschoolers to acquire the self regulation skills necessary for a successful beginning to the primary years and beyond!
If you have kids 5-12 at home that are learning how to use their own superpowers and regulate big emotions, they are going to LOVE The SuperKids Activity Guide to Conquering Every Day by Dayna Abraham. Check it out for resources, games, crafts, activities kids can do to recognize various emotions and learn to manage them effectively. All of our kids are SUPERKIDS! The book will help parents, teachers, and caregivers understand WHY our kids do the things they do at times!
For more ideas and suggestions, you might also like: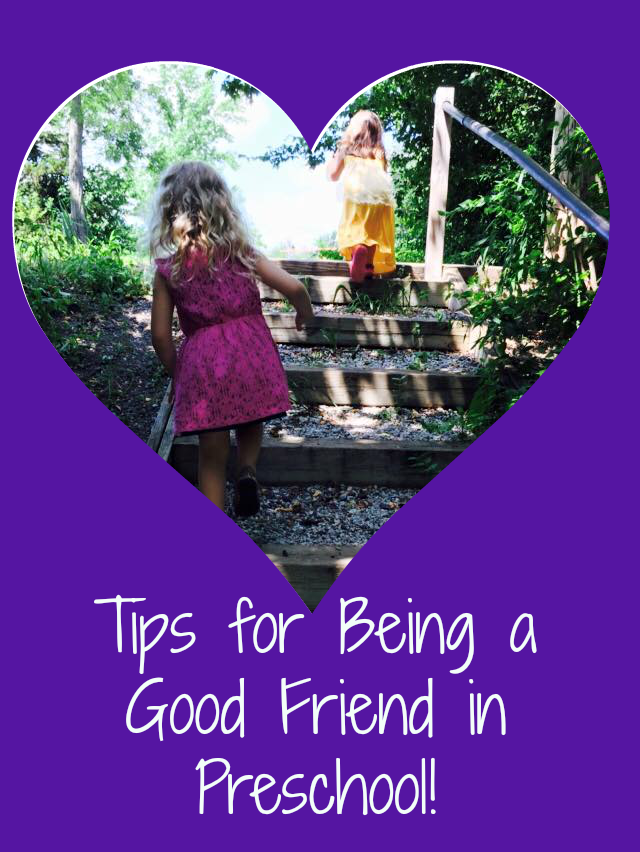 Be sure to check out the other articles and activities from the Early Childhood Education Team below:
How Does Your Temperature Change After Exercise? Fun Science Experiment for Kids from Capri +3
Let's Look Inside a Bone by Tiny Tots Adventures
Moving My Body Gross Motor Game from Life Over C's
Thumbprint Addition from Rainy Day Mum
Where is the Heart? Body Identification Game from Still Playing School