February is National Children's Dental Health Month. Dental hygiene is just as important an issue to teach children as washing their hands is. Our teeth are for life and dental health can play a major role in our overall health. Use these fun activities to promote good dental hygiene while having fun and practicing skills.
Dental Hygiene Activities for Preschoolers!
Disclosure: this post and others within the blog contain affiliate, distributor, and/or sponsored links and content. Please see the disclosures page for full details.
Materials needed:
Dental Hygiene Sorting Activity for Preschoolers
Prepare the dental hygiene size sorting printable by printing it and laminating it for durability. (Printing in "high quality" is suggested to allow the colors to be true and vibrant.) Cut out the individual dental multi-sized pieces. They can be stored in an envelope or plastic bag attached to a file folder or in a regular school folder in order to keep all the pieces together. Set out the activity on a plastic tray or cookie sheet in a learning center to provide an invitation for learning to young learners.  Children can then be encouraged to sort the images based on size, Large-Medium-Small.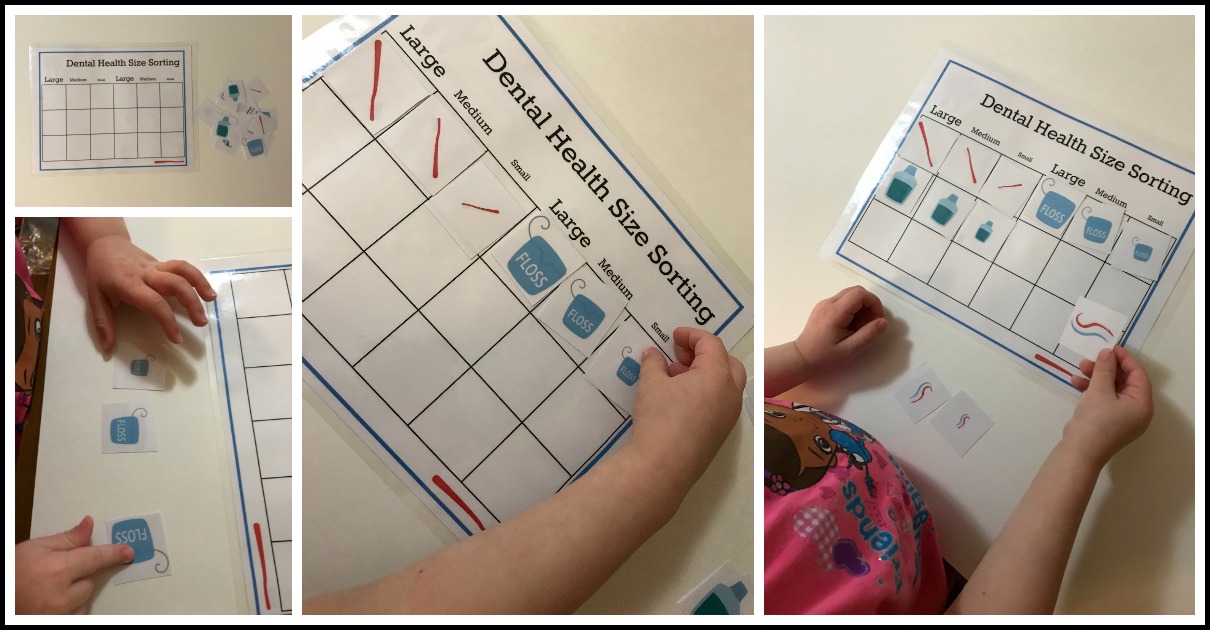 Painting with Toothbrushes
Provide toothbrushes and paint for a fun take on art. Children can use to toothbrushes to create abstract art, paint a picture of their choosing, or to paint the outline of a tooth. For added emphasis on dental hygiene, you may opt to use toothpaste inspired paint colors such as a palette of red, blue, and white or blue with silver glitter added (to mimic the appearance of toothpaste). Take it one step farther and add mint flavoring/extract so that the paint smells like toothpaste, too!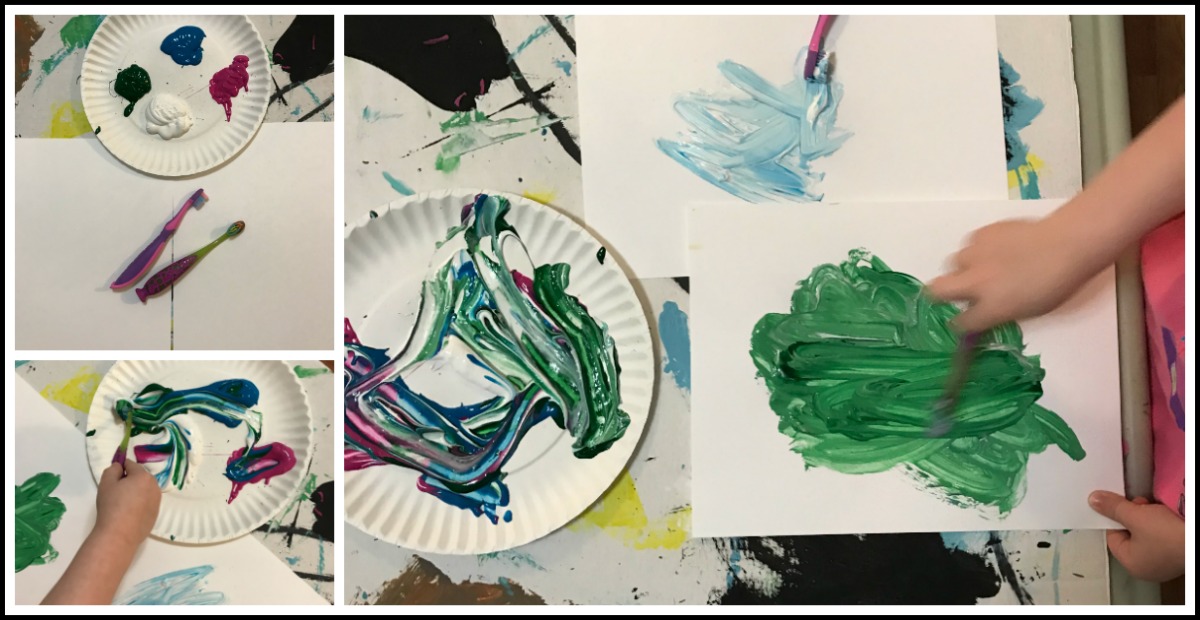 Brushing Practice with Duplo Blocks
For the sensory brushing practice activity, prepare a small tub of warm, soapy water. You can add mint flavoring/extract to the water for an added sensory experience. Place white building blocks in the water for children to "brush" with toothbrushes. To step up this activity, you can paint parts of the blocks with yellow tempera paint and let dry. Children can then actually brush the "plaque" off of the "teeth".
Literacy can play a powerful role in transferring concepts into terms and circumstances that are relative to children. The following books can be used to introduce the topic of dental hygiene or support activities done.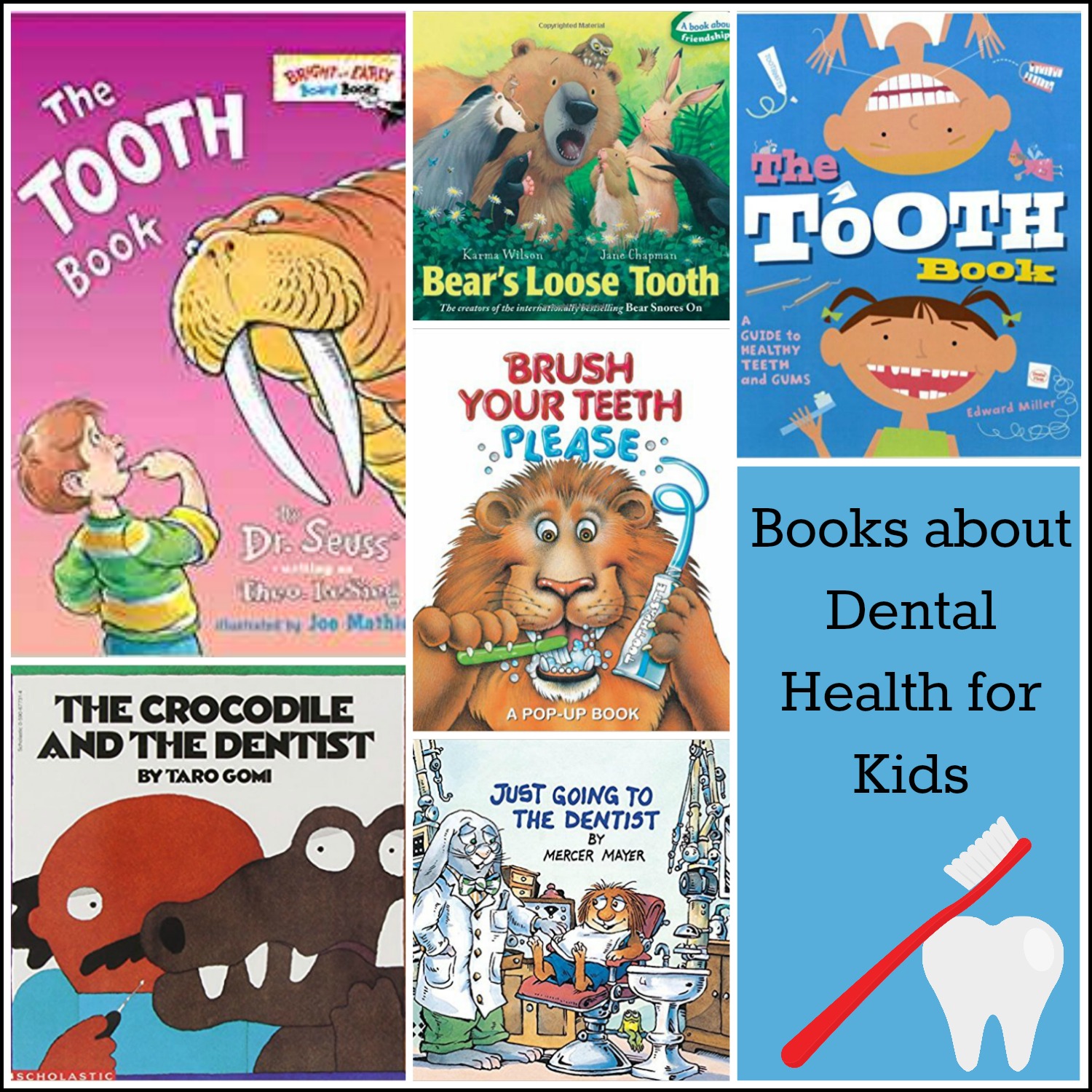 Some Great Books on Dental Hygiene and Teeth
Knowledge of good Dental Health is an essential skill for children to know to maintain healthy bodies.
In addition to the above dental hygiene activities, you can also do the following activities to broaden exposure to dental hygiene topics:
Make a class list about what the children use their teeth for.
Invite a local pediatric dentist to visit and speak to children about good dental hygiene.
Conduct the Elephant toothpaste experiment.
Have children out pictures of food/candy from magazines and sort based on what is good/bad for teeth.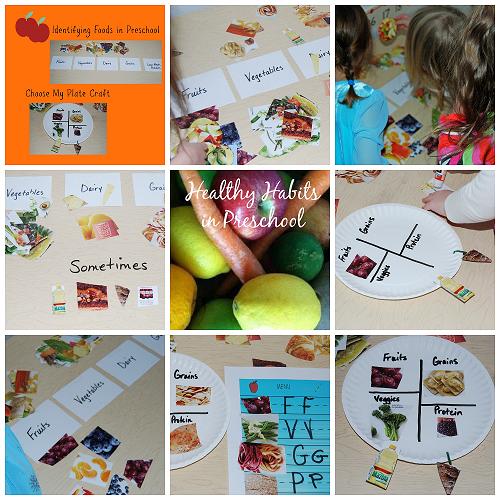 Your preschoolers might also enjoy learning about nutrition and good food choices this month!
About the Author:
The Preschool Toolbox is pleased to have Andie Jaye as a valued contributor. Andie is a former preschool teacher turned stay-at-home mom of 3 kiddos. Her blog, Crayon Freckles, focuses on creative learning and play ideas, as well as parenting topics. Andie strives to be honest in her approach and experiences in parenting to let other moms know that they are not alone in their struggle. In her free time, she writes children's books in hopes of publishing someday. You can follow Andie on Pinterest or on Twitter.