The 4th of July is an exciting holiday for many preschoolers. It's a holiday filled with family fun, barbeques, and festivities. Invite your own preschoolers to participate in the fun of preparing for the event while having a messy outdoor splatter art experience. After they create their art, use it to create place mats and table centerpieces for your 4th of July get-together.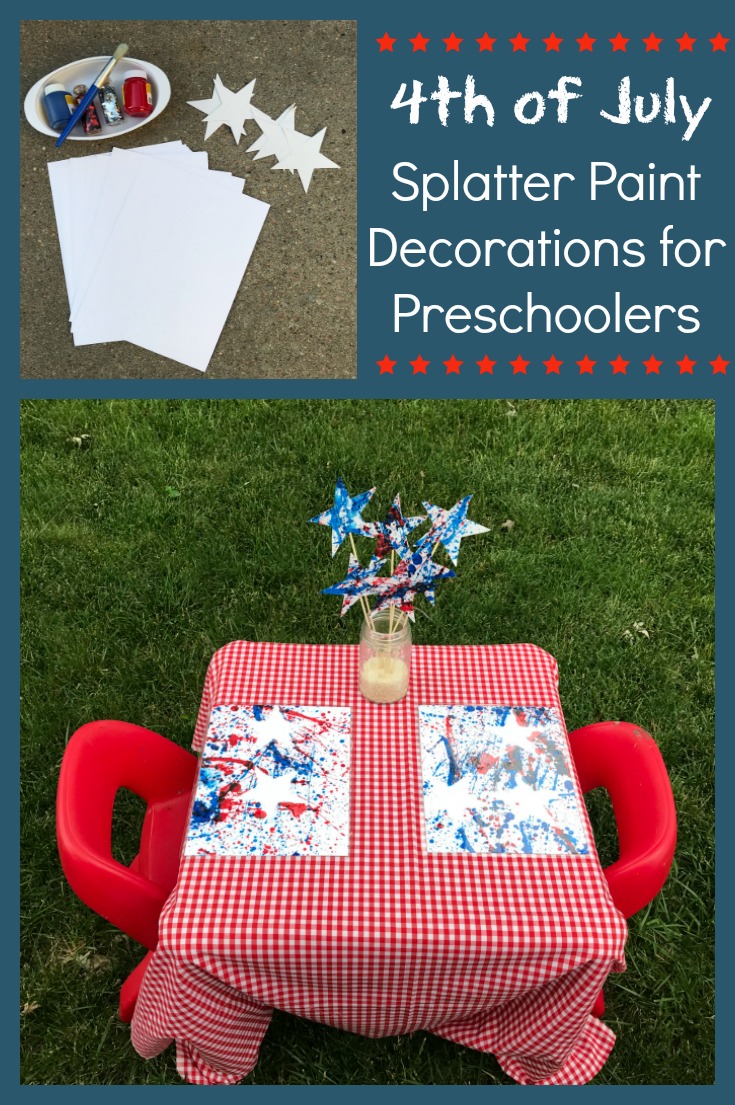 Disclosure: This post and others within the blog contain affiliate/distributor and sponsored content and links. For full disclosures and our privacy policy, please read here.
Materials needed:
Instructions:
Cut stars out of white cardstock paper.
Lay white sheets of cardstock on the ground outside.
Place the star cut outs on top of the plain paper.
Dilute bowls of red and blue paint with water.
Once the papers are laid out, place the bowls of paint and paintbrushes by them. Encourage kids to dip their brushes in the paint and splatter paint on the papers.  Please note: it is suggested that you do this activity in an open area where random splashes of paint won't ruin anything. Covering clothes with an old T-shirt or painting smock and allowing kids to go barefoot or to wear old shoes is necessary with messy play.
Activity Objectives:
The 4th of July Splatter Paint Art activity allows preschoolers to explore alternate ways of painting and enjoy messy creativity.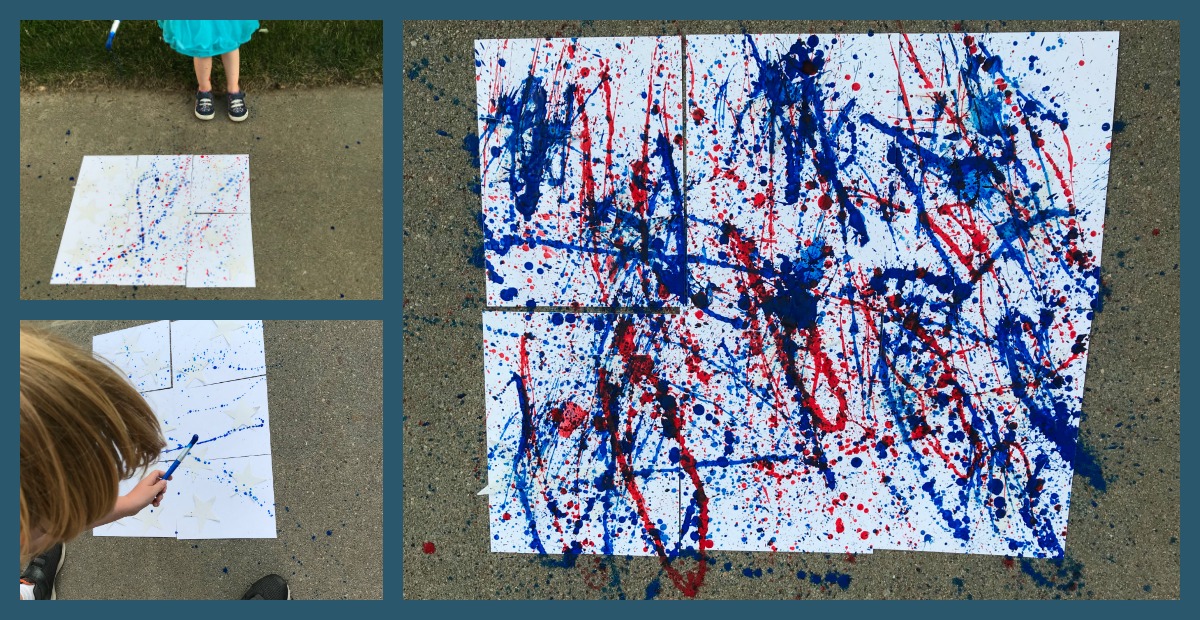 After the children are done painting, carefully remove the star cut outs and place them aside to dry. You will notice that places on the large papers where the stars were will be void of paint, creating a star pattern.
Once the cardstock papers are dry, they can be inserted into laminating sheets to create fun and unique Fourth of July place mats for the holiday get-together.  Children can tape the dried stars onto wooden skewers and place in a jar as a table centerpiece.  When it comes time for festivities, preschoolers can place their creations on the table to help decorate and add to the holiday fun!
You may want to supplement these learning activities with literature. Here are several books about the 4th of July for preschoolers: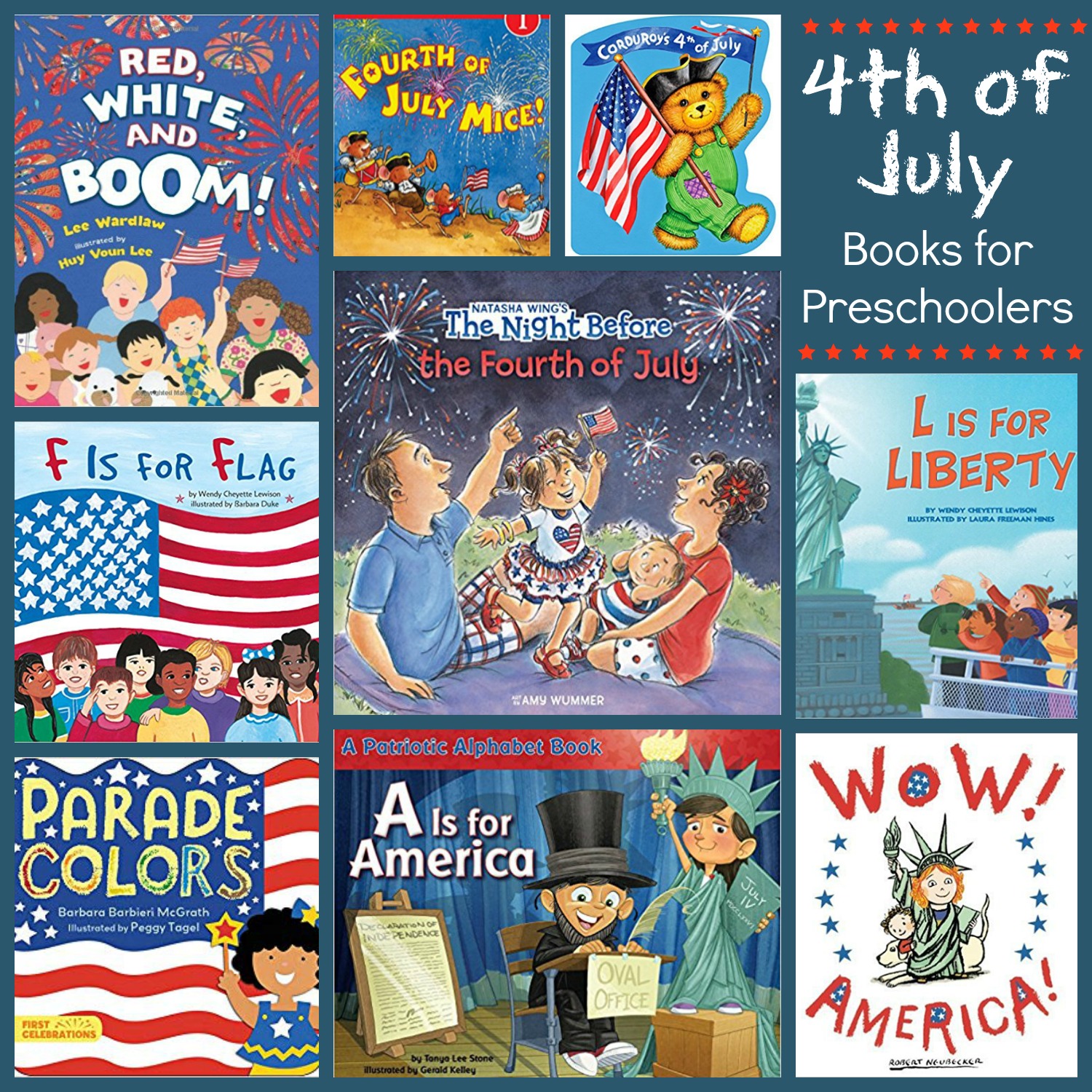 The Night Before the Fourth of July
Want to have more 4th of July fun? See the Patriotic Archives here on the blog or try one of these fun extension activities below:
Make flag inspired slime using this recipe.
Paint fireworks using one of these homemade stampers.
Go on a scavenger hunt to find items that are red, white, and blue.
Create your own fireworks in shaving cream.
Make firecracker popcorn to enjoy while watching the fireworks displays.
Dress in patriotic gear and have a mini parade around your yard, park, or playground.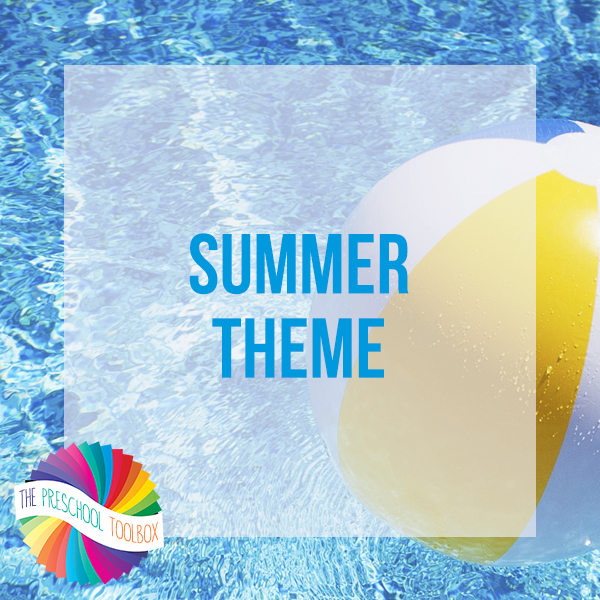 For FUN all summer long, please see the Summer Theme for preschoolers available right here on the blog. The summer theme contains everything you need for a summer-filled with playful learning for your own preschoolers. The theme is an immediate digital download full of ideas for 4 learning areas: Patriotic, General Summer, Bubbles, and the Beach. Come learn and play with us!
The Preschool Toolbox is pleased to have Andie Jaye as a valued contributor. Andie is a former preschool teacher turned stay-at-home mom of 3 kiddos. Her blog, Crayon Freckles, focuses on creative learning and play ideas, as well as parenting topics. Andie strives to be honest in her approach and experiences in parenting to let other moms know that they are not alone in their struggle. In her free time, she writes children's books in hopes of publishing someday. You can follow Andie on Pinterest or on Twitter.